Are you looking for that special something when it comes to your front door? You don't have to spend a fortune when it comes to sprucing up your porch. Here is a simple, yet effective before and after of a small front porch.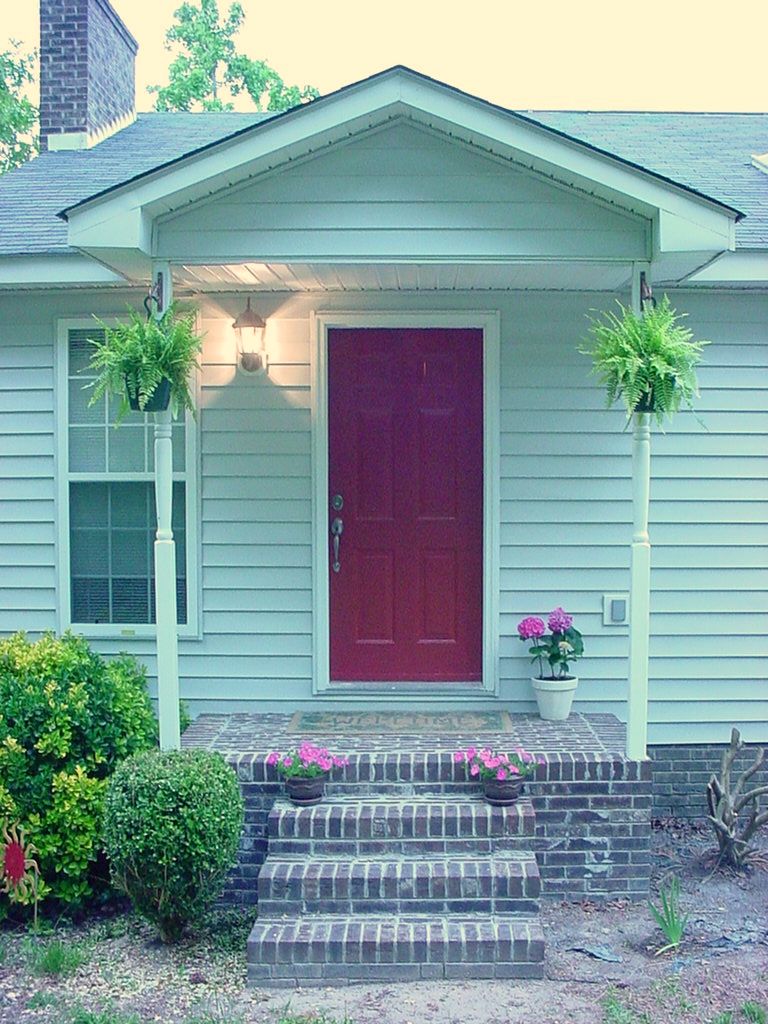 In the "before" picture, the door was virtually the same color as the house. The bushes were somewhat taking over the front of the house. The overall look was bland and uninviting.
In the "after" picture, the door is now set off with bright color. The red paint makes a statement, saying, "Hey, look at me! I'm right here! I would love for you to visit!" Simple flower pots accessorize the door nicely without taking over. Ferns in hanging pots give a classic, no hassle look. The bushes were cut back, especially the one to the right of the door. Given some time, the bush will come back more healthy than before and can be better managed in the future.
The entire look, as pictured, was accomplished for around $50 including paint, plantings, containers, and hooks. While this is not a huge change, it proves that a little color can go a long way. My recommendation would be to follow this up with established edging around the flower beds, adding another boxwood bush to the right of the steps, as well as some new red-colored mulch.

I hope this gives you some ideas for your front porch. No need to spend a lot, especially if your budget is tight. Simple changes can provide a great look for spring!
Thanks for following Practips!
Subscribe by Email